Feel free to use one of the above banners to link back to this page
These are Star Wars smileys that I have created. Vote on which of my Star Wars smileys you like best on the poll below.



















*Courtesy of Owen






Ep. 2 smileys:


Gradient Star Wars Smileys












---
These smileys were posted on the Jedi Council a while back.
I do not remember who created them or I would give them credit.
If you see these smileys and are responsible for their creation,
please leave a message in my guest book and I will be more
than happy to provide a link to your page.















---
The following smileys were made by Keiran Halcyon at Jedi.net






---
Misc. off the net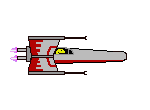 ---
These icons came from Cool Archive Please visit their site.



































Star Park icons courtesy of Icon Icehouse




































---